ÉROS
(Soleil Zeuhl 33 // CD) -TO ORDER-
(Soleil Zeuhl 34 // vinyl) Out of print
1976 saw the birth of the band VEGETALINE BOUFIOL in Nantes (western France). Around guitar player Franois TEILLARD were Laurent BERTAUD on drums, Jacques BRETONNIERE on piano, Michel BLANCART on bass and Pascal VANDENBULCKE on flute who, at the time, was completing his studies at the regional academy of music.
In 1978 the band changed its name to become KAN-DAAR. They then set to play covers of the MAHAVISHNU ORCHESTRA along with the first compositions of the band. KAN-DAAR's influences were the MAHAVISHNU ORCHESTRA of course, but also ZAPPA and first and foremost MAGMA which was like a beacon crystallising the longings and ravings of the group. Laurent was also a great HENRY COW fan and soon managed to convey his passion to the rest of the band. Philippe PORTEJOIE then joined on sax, along with Thierry TRANCHANT who took Michel's place on bass. The band gave a few concerts around Nantes. Jean GEERAERTS took over from Franois on guitar while Bruno SABATHE replaced Jacques on piano.
The new band then decided to change its name again to DUNE which soon would be altered to a definitive DÜN. At the time Jean and Pascal were immersed in the world of Frank HERBERT's novel and from this world also arose such number titles as "ARRAKIS" and "L'EPICE" , which had been composed at the time of KAN-DAAR. The band, now stable, gave around 40 concerts between 1978 and 1981, all in the Nantes area. Their fame never stretched beyond the limits of the region and attendance to concerts (generally organised by the band) was anything from 5 to 300 people. DÜN opened for MAGMA in Douarnenez before appearing at the Carquefou festival in 1979 alongside rock bands such as TELEPHONE or LITTLE BOB STORY, but also bands closer to their musical approach such as ART ZOYD and ETRON FOU LELOUBLAN.
DÜN and ETRON FOU LELOUBLAN later remained in touch and developped close ties and for a while there was even talk of DÜN joining ROCK IN OPPOSITION, the collective launched by HENRY COW. That never happened, due to neglect and laziness.
In 1980, Philippe (sax) left while Alain TERMOL joined on percussion. There were more local concerts until 1981 when it was decided that it was time to record an LP. DÜN was recommended Etienne CONOD's SUNRISE recording studio in Kirchberg, Switzerland, by UNIVERS ZERO who had recorded 2 LPs there : "HERESIE" in 1979 and "CEUX DU DEHORS" in 1980. The recording of the LP was totally financed by the band and so was the pressing. There was never any time spent looking for a record company. Recording went on smoothly in excellent conditions and 1,000 copies of the LP "EROS" were made available around summer 1981. The band sold the record after gigs without looking for a national or even regional distribution.
On stage, Pascal played a totally new and original instrument, the gruyèrophone, also known as swisscheesophone, which he used to describe to the audience as "a wind instrument belonging to the hunting horn family, with a tuba mouthpiece and a square-shaped bell into which small bits of swiss cheese are introduced. The technique is not unlike that of the bagpipe. When the player is tired of blowing the instrument, the small holes in the swiss cheese then burst, taking over from the performer and allowing him to catch his breath".
In 1982, DÜN's line-up changed once more. Alain TERMOL left and so did Thierry who was replaced on bass by Christian MEILLER. Christian DUPONT joined on sax. The musical colour then changed, moving closer to jazz than the previous band had and opening a large space for improvisation, contrasting with the very written approach of former days. This line-up lasted for about a year and gave a few concerts before the 1983 split. In 1984, Pascal VANDENBULCKE and Jean GEERAERTS started NEVROSE SPIRITUALS, a band playing latin jazz. They gave a few concerts before separating, Jean having decided to move to the USA in order to perfect his guitar playing at Boston's Berklee College of Music.
Pascal went on playing jazz through the eighties and recorded a few albums with Jean-Luc CHEVALIER (ex-MAGMA), Marc ELLIARD and Popof CHEVALIER. Gilles MOINARD, soundman for DÜN, joined ETRON FOU in 1983 and remained with them until the last days of the band. In 1992, a local initiative prompted several Nantes bands to reform: DÜN, but also rock groups such as TEQUILA and DANGER.They all performed for one concert at the Reze MJC in Nantes'suburbs.The band on this occasion was that of the LP, and this was the last time the name DÜN was used.
With the CD re-release have been added the first demo versions of "EROS" and "ARRAKIS" recorded in 1978 when the band was still known as DUNE and had Philippe PORTEJOIE on sax, an instrument which was absent on the Kirchberg recording sessions. Also added is a demo of "BITONIO" recorded in 1979 in Bois Tharon. Those versions are respectively 3 and 2 years anterior to the LP and are significantly different from those which would be released later. At the end of the CD, an unreleased bonus track "ACOUSTIC FREMEN". This is a number which used to be played around the middle of gigs and acted as an acoustic break. The recording is from 1978 and features J. GEERAERTS.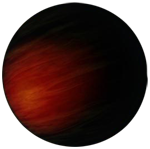 If the second track, "Arrakis", is any indicator, we have a good idea where this band derived its name. The song's almost ZEUHL-like piano crosses with a melodic flute, tranquility that ends up in a menacing fast-paced jam of spellbinding intensity and great complexity; a fitting tribute to one of fiction's most well-known worlds. DÜN is comprised of guitarist Jean GEERAERTS, keys player Bruno SABATHE, drummer Laurent BERTAUD, master flutist Pascal VANDENBULCKE (who went on to play fusion in a quartet with Jean-Luc CHEVALIER), bassist Thierry TRANCHANT and percussionist Alain TERMOL. They are a sextet that seems to have more in common with their French-Canadian cousins than their siblings. Any number of bands could act as reference SLOCHE, POLLEN, and especially MANEIGE. There are great similarities here to the latter group circa "Libre service", noticeably the prevalent use of flute and tuned percussion. While these similarities are important, the complexity and overall tightness of the band likens them to both HAPPY THE MAN and ISLAND, and besides, MANEIGE were not as oblique, jazzy, nor dissonant as DÜN. Some of the music on the album is very low key and mixed with exotic winds, at times an effect similar to ISLAND-period JADE WARRIOR. As a symphonic album of such high caliber, not to mention there are only four tracks, this has long been an item in need of reissue, and it deserves every word of praise you may have heard. A classic.
Mike Mc Latchey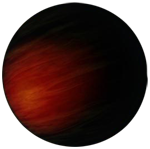 We all owe thanks to Alain Lebon for making this record available on cd. Once again, the head of the French label Soleil (which changes name at each release: Soleil zeuhl, Soleil de Gaïa, Soleil Atréides), showed what a knack he has for finding the lost gem. He already unearthed Archaia's sole album in december 1998, a cd that ended up nominated in the "best rerelease" category at the 1999 Delire Musical Awards. Dün was a French band active from 1976 to 1983. They recorded one album, Eros, independently released in the summer of 1981 and only sold at the band's gigs (there was no distribution whatsoever). On this record, Dün consisted of Laurent Bertaud (drums), Jean Geeraerts (electric and acoustic guitars), Bruno Sabathe (piano and synths), Alain Termol (percussion), Thierry Tranchant (bass) and Pascal Vandenbulcke (flutes). At first, DÜN's music recalls the quebecer band Maneige, in their Ni vent ni nouvelle and Libre-service era, mostly becuase of the proeminence of flute and xylophone, and a somewhat springy quality to the writing. But the resemblence ends here. DÜN doesn't share Maneige's positivity in their music. To that frame they add the cold touch of Art Zoyd and Univers Zero's "chamber rock". To the picture we must also add a strong tendency towards the atonality and the complex rhythm section of Henry Cow. The members of Dün were close to Etron Fou Leloublan, French representatives of the Rock In Opposition movement and there were talks about Dün joining R.I.O., although it never happened. This rerelease first presents all four tracks of the original lp, song titles refering to Frank Herbert's saga (Dune, that is, pronounced "dün" in french), a 37 minutes album. But Soleil adds four bonus tracks: three live recordings of Eros tracks dating from two or three years before the album, and an acoustic chamber piece previously unreleased. The live versions differ enough from the originals to avoid repetition. Eros had a negligeable impact on the prog community when it was first released. Now thanks to Soleil, this album will have a chance to reach a larger audience. Dün had a very original, even unique, sound. A true discovery. Very strongly recommended. ****
François Couture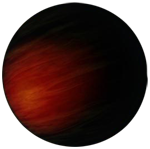 Good progressive rock is something which most followers of this genre mainly connects to the 70s, not least those who still claim that "symphonic rock" and the general term "progressive" is one and the same thing. Well, here is a re-issue which disproves this once and for all. Because "Eros" is no less than a masterpiece, and then I use this expression with caution and exclusiveness. Dün came from Nantes in France, an instrumental sextet with ambitions of uniting all "known" types of prog. The result was a 100% successful mix of Canterbury-, Zappa-, RIO-, Zeul- and symphonic impulses, music on a technical and theoretical level far above the main bulk of the average artists. A more precise description of the music may give a hint of Magma (depth and intensity), Gilgamesh (the harmonizing), Aksak Maboul (the, to put it mildly, advanced percussion lines) and Supersister in the time around their classic "Pudding En Gistern"-LP. The arrangements are intricate and tightly woven together, rich in dynamic effects, and all the involved musicians contribute unbelievable performances. Eros was the group's only album. The four original tracks (from 7-10 minutes' length) were produced by Etienne Conoud in his legendary Sunrise Studio in Kirchberg, Switzerland on recommendation by the members of Univers Zero. The band's history, which is printed in the booklet, further tells of Dün's close connection to the RIO movement, without resulting in the group's sound to be solely in this direction. We speak rather of a practically isolated phenomenon, unique both as rock culture and in quality. The Soleil label has also included alternate versions of three LP pieces, (recorded live in the rehearsal studio 1978/79), plus an acoustic trio recording of an unknown fragment. This part of the CD is also worth listening to, especially because the line-up is somewhat different (alto sax instead of percussion), while some of the arrangements sound very different to the later, final LP tracks. Dün's "Eros" is close to fantastic, put it alongside Eskaton's "4 Visions" and Island's "Pictures" in the department for "no longer forgotten gems".
Richard A Toftesund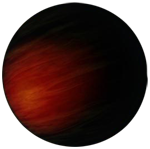 Zeuhl alert! One of the best, yet little known Zeuhl gems has re-surfaced thanks to the specialty label SOLEIL, the same folks who recently gave us ARCHAïA, DÜN is rather more in the mature MAGMA vein, featuring that fierce, buzzing Top/Paganotti bass, an occasional blend of wordless, scat and invented language vocals, and a seriously tweated jazz-fusion harmonic language. At times, DÜN's style leans rather more towards the fusion end of things and is also smoother, a couple degrees less aggressive and brutal than MAGMA at their wildest, somewhat reminiscent of Jacques Thollot and perhaps even Michel Altmeyer (Troll). However, when they want, DÜN bristles and seethes with plenty of energy and ferocity and takes a back seat to none when it comes to brutal, aggressive music and a go-for-the-jugular attitude. Another element that sets DÜN apart from MAGMA and other Zeuhl groups is the instrumentation. An important, even primary role is given over to to the flute, and mallet percussion (xylophone & vibraphone) figure prominently in several arrangements. The latter suggests ZAPPA at times, while biting, jagged-guitar brings EIDER STELLAIRE to mind. In addition to the original album, there are four hefty bonus tracks nearly doubling the length of the album, including three alternate versions recorded 2 and 3 years before the versions found on the official album in significantly different arrangements. Also included is a previously unheard track that is alternately lyrical and angular. This reissue is not to be missed.
Dean Suzuki
Enregistrer