Gramercy
(Soleil 08 // CD)
For this new production, the label loses the Zeuhl appellation and the CD comes under the single SOLEIL label name as this our first non-zeuhl production.
Olive Mess is a band from Latvia (ex-USSR) that plays a very original progressive music. The line-up features guitar (electric, classic, baroque), bass, keyboards, drums, occasional sax, and a superb soprano female singer.
Olive Mess was founded by Denis Arsenin (bass), Alexey Syomin (guitar) and Edgar Kempish (drums) in November 1998. For 2 years the band acted as a trio and was influenced at that time by famous progressive acts like Gentle Giant, Univers Zero and King Crimson. The name of the band was taken in honour of French composer Olivier Messian (20th century).
In 2001 ex-"Biosfera" keyboard player Lilia Voronova joined the band. For the "Gramercy" album session recordings Ilze Paegle (soprano vocalist) was invited. Ilze currently studies singing at the Latvian Academy of Music. So far, she has sung music ranging from Hildegard von Bingen (11th century) to contemporary composers, but specializing into Renaissance and Baroque periods. She participated into several opera productions : G.F.Haendel's "Acis and Galatea", D.Cimarose's "Secret marriage" (both stage productions in Latvia), and J.B.Lully's "Isis" (staged in U.K.). With various other bands she has given concerts in Latvia, Lithuania, Estonia, U.K., Italy, Belgium, Germany and Australia.
"Gramercy" is an ambitious concept album based on various French medieval events. 5 very long tracks (63 minutes) that form an electrical and modern opera, influenced as well by French classical composers like LULLY or Olivier MESSIAN and by KING CRIMSON when the music is at its electric peak.
A recording at the crossroads between progressive – in the truest sense of the word -, contemporary, classical and RIO. Highly original and very well worth investigating for the curious ears…..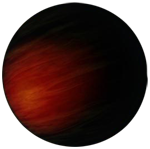 A Latvian friend of mine recently sent me this CD – lo and behold it winds up a course at the Exposé roundtable. Glad to partake !

There aren't many guitarists I have heard who play electric with nylon-string guitar technique. But the Syomin brothers in Olive Mess do just that. They proffer a sweetly bright and cleansed timbre, a refreshment frorn the sludgey stuff out there, which frustrates any attempt to pick out subtleties such as the drummer's cymbal work or the bass player's tonal quality. This clarity comprises one half of the group's style source, one which is difficult to pin influences on. Ilze Paegle's singing is probably the second constituent to what gives Olive Mess a stamp of ingenuity. Her voice is a tad startling at first meeting, but soon the ear warms to it, especially after fully absorbing the extent of her formidable abilities. The whole band as weIl plies an understated kind of calling of clear and finely crafted melodic adventure, if at times somewhat sluggish in the drum department. For some reason I am reminded in parts of that wonderful album Veci by the Czech group Combo FH. Truly a delicacy that's out of step with the powerhouse music popular today, Gramercy helps to fill a gap that needs to be further explored.
Michael Ezzo (EXPOSE, issue 27, July 2003)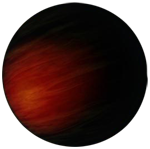 To my knowledge, Gramercy is the first album by the strangely-named Latvian ensemble known as Olive Mess. The band is a six-piece, with a slightly unusual lineup of vocals, keys, bass, drums, guitar, and archlute. As one might expect given the regular use of an archaic lute, there's a medieval/early music feel here -especially on the 22-rninute long "Stefan, the Shepherd Boy" (a ballad about the children's crusade) and "The Holly and Ivy Girl" (loosely on the Christmas carol). Those doses of minstrelsy, however, are only one part of the band's sound -and this makes comparisons to bands like Gryphon, the Vital Duo, etc. somewhat tenuous.

There are, for instance, heavy Crimson touches during the instrumental sections, where the bass/drurns/guitar interplay often resembles that on Starless and Bible Black. Additionally, the compositions are punctuated with unusual avant-garde elements – or, perhaps more precisely, with elements that seem so deliberately out-of-place as to sound avant-ish. Ilze Paegle's vocals on the title track are a case in point. Although she's a competent soprano with solid classical training, the intense operatic singing she does at the beginning of the title track is contextually jarring. Later on, when she starts doing beatnik style spoken word poetry (in English) and then wailing and warbling in a shrill and slightly out-of-tune manner in the same song, it can get downright grating a la Dagmar Krause. Nevertheless, I suspect that is exactly the effect that was intended.

An intriguing, if slightly perplexing, release.
Jim CHOKEY (from EXPOSE, issue 27, July 2003)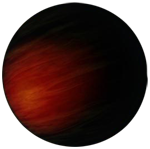 This band frorn Latvia's unusual name is a play on the name of twentieth century French composer Olivier Messiaen. Early performances of Crimson's "Larks Tongues," "Red," and "Pictures of a City" give a clue as to where they launch their avant-garde elements from. Now add Univers Zero, a bit of Nebelnest, and alternate a good dose of traditional-based music. This mess of facts makes aIl the more sense when considering the medieval French themes of the songs. The disc consists of 5 songs: two relatively short instrumentals and three long multi-part tracks with numerous changes and instrumental sections, but what stands out undoubtedly, are the vocals of Ilze Paegle. Her classically-trained, opera quality soprano is a wonder to behold, especially in the context of the ambitious aural vision of the music. At times the music is unabashedly avant-garde, other times it's traditional medieval. Interestingly, when they go into 'traditional' mode, they retain the kit drums and often the electric guitar. The sounds that cernent the old character are classical guitar, archlute, and baroque guitar, along with simulated pipe organ. It makes for a fascinating journey that adventurous listeners should sign up for.
Mac BEAULIEU (EXPOSE, issue 27, July 2003)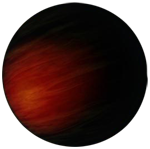 Is Olive Mess' music what might have resulted had Arachnoid become an avant-folk band?

Starting with a somewhat medieval sounding piece, it then morphs into a faster pace with the female singer Ilze with her stunning soprano – I am sure that this will take most if not all listeners by surprise even if you know it's coming. Now when disregarding the vocals for a minute, I noticed that the music reminds me of a 70′s prog rock French band with their theatrical and somber approach (for some reason I thought of Arachnoid). Anyway, the complexity is there and after developing that main part long enough, they go on with their show, taking another musical route, evolving from only to come back in the end to the main theme, not before experimenting and "playing around" a bit. In this part Ilze half speaks, half sings (though not in a soprano). Her voice is stunning, full of power and emotion and when she sings in her "normal" voice it's haunting and I would guess that a duo of her and Diamanda Galas would be interesting to listen to.

Two characteristics that I find dominant throughout their music is a folk sound, brought about by the acoustic guitar; and the theatrical and avant-garde (not always together) with brushes of somberness which, as I said above, reminds me of 70′s French prog bands, such as Arachnoid. This second aspect in their music is due to the arrangements of the songs and the way Ilze sings. Apart from that, I like the way they develop their songs, going about and not afraid to break out totally from the original route, only to come back to it later, all the while keeping things interesting whether it's by the complexity of the compositions or the instrumentation that is at play. At times it might sound, like I read in other reviews, too "messy" to listen to. That is probably because not enough attention and listens have been given to absorb this large-scope album, which has long songs with complex and winding structure. Naturally, first listens may cause confusion and thinking that the band is not focused or simply that the music is too chaotic to enjoy it. The "mess" will clear out as more attention and concentration is applied with subsequent listening.

What one needs to do with this album if he finds it too cumbersome, is to "split" it in his mind. Focus on one instrument or the vocals; follow them as the music goes on; see how they go about and what melody they play. Then on the next listen, pick a different instrument. This way you'll figure it out eventually (hopefully). This is actually a good way to listen to any album that gives you hard time to "solve" it structure.

Ilze's vocals – while some might be daunted, I actually think this is not only a plus side of this album it's also one of its highlights. She masters her voice, singing in either soprano or the more theatrical, half-spoken half-sung vocals.

Complexity/experimentation – a very good sense of adventure is what these musicians have. This is not at the expense of the melody, but as an addition to it. One only needs to understand the "context" in which it is composed and played. This is not a weird or too quirky sort of experimentation (relative to other bands in this "field"). All the while there is a good sense of direction of where they're leading us to, what musical idea is being developed and what sound is trying to be achieved. It might be that it is too large in scope to grasp, which is why repetitive listens need to take place. Don't dismiss this after just one listen. These are wonderfully thought-out musical pieces, both in terms of lyricism and composition. They do put a lot of effort into writing their lyrics which are as long as the tracks.

Fantastic pieces of music, well executed and inspiring; this album will appeal to those who like an adventure, something different and yet familiar in that it takes from styles and influences mentioned above and that are part of prog-rock's legacy.