VAK- Aedividea – 2015
(Soleil Zeuhl 49 // CD) Out of print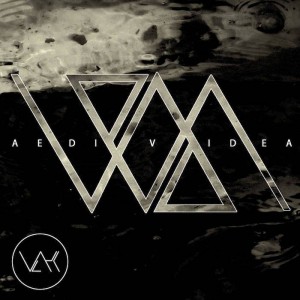 LIENS :
1st album of this french band whose sound & compos are firmly rooted into Zeuhl.  Line-up of guitar, bass, drums, synths, vocals & flute.
Vak started in 2008, centered around the prog/zeuhl compos of Vladimir Mejstelman : repetitive patterns, asymetric measures, crafted melodies and emphatic moments.  After several musicians changes over the years, further influences completed the melting pot, from the progressive metal rhythmics reminding Tool or some of Mike Patton's projects, to experiments echoing the Rock in Opposition scene (Guapo). Female vocalist Aurelie Sainte Croix does a great job, her wordless vocals strongly evoking Eskaton's early works. This first album has been recorded between 2011/2014, destined to be issued as 2 EPs (6 long tracks) – which never happened.
Vak is nowadays heading towards a new kind of zeuhl with broad perspectives, notably metal & space-rock touches (a 2nd album should be issued in 2016!).