HEY WEIRDO!
(Soleil Mutant 57 // CD)
EXTRAIT : Stratification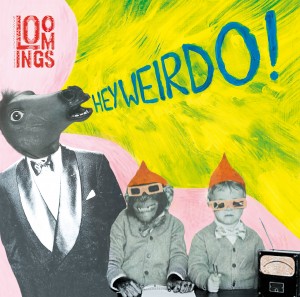 LOOMINGS was born under the impulse of Jacopo COSTA, an Italian musician living in Strasbourg. Thanks to the vitality of the local music scene, it has the possibility to realize its creations with the help of several musicians with varied artistic trajectories. The voices of Maria DENAMI and Clara WEIL – one from the lyrical repertory, the other anchored in the current music – are added to the jazzy groove of Nicolas KLEE (electric bass) and Nils BOYNY (keyboards), as well as the percussions and electronic machines of Enrico PEDICONE and Jacopo himself : the result of this crossing, at once poetic, ironic and powerful, invites the most adventurous spirits to discover new sonorous territories.
Influences :
Frank Zappa, Henry Cow, The Beatles, Hatfield and the North, Prince, Art Bears, Steely Dan, The Science Group, Soft Machine…
Enregistrer