Guérison
(Soleil Zeuhl 37 // CD)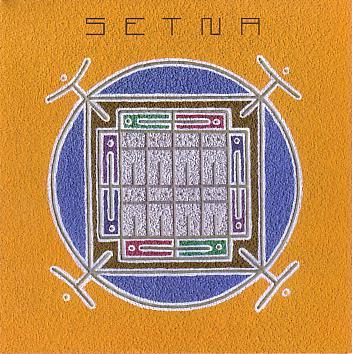 Extraits mp3
This is the second CD of the band, maybe in a more progressive style than their first. A lot of mellotron and moog around (that later instrument is played by Benoit Widemann – one of the cult musicians from Magma during their mid 70s peak).
Wordless vocals by Yannick Duchene (frontman of another Soleil Zeuhl band, NEOM).
SETNA explores here the bright side of Zeuhl, in an almost symphonic way – 4 tracks ranging from 10 to 26 minutes (!) + 2 short bonus tracks from the recording sessions. No doubt, a future classic.